UPCOMING

I am thrilled to be guest conducting the final concert of the 2015-16 season of the Woodstock Chamber Orchestra, featuring Jay Ungar and Molly Mason.
I hope you can come!
Sunday, May 22nd at 3 pm
The Quimby Theater
SUNY Ulster
Stone Ridge, NY
You may remember Jay and Molly's  performance in 2003 with the Columbia Festival Orchestra at the Shaker Museum in Old Chatham.  If you do, you will know how much fun this will be!
Tickets & Information – www.wco-online.com, (845) 266-3517
____________
ClaverackLanding transformed…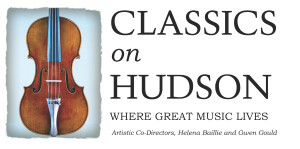 Beginning with the 2015-2016 season, violinist Helena Baillie,  will fill my shoes as Artistic Director of this vibrant classical series.  Classics on Hudson brings internationally celebrated artists and creative programming to new and diverse audiences, and expands its community outreach programs committed to education and musical literacy in the Hudson Valley.  Classics on Hudson will be presented by the Hudson Opera House.
 ANNUAL MESSIAH SING 2015 will take place on Saturday, December 19th at 4 pm at First Presbyterian Church, 369 Warren Street, Hudson, NY.
* * *
Conjuring up my new life after 70…Renovating our new house in the bustling city of Hudson…working with the Hudson Area Library as it moves into its spectacular new space in the Armory…and contemplating new and exciting projects!
 PAST EVENTS
Claverack 225th Celebration Concert
Thanks to all of you who attended!
I hope to have some sound clips
of my Baroque Sampler shortly!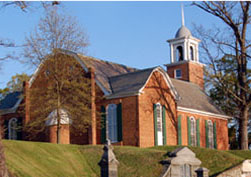 CONCERT
to Celebrate the 225th Anniversary
of the Town of Claverack
Saturday, February 8, 2014, at 3 pm
at the Reformed Dutch Church
Rte 9H, Claverack, NY
Program

I. Popular Songs and Ballads
    Lorraine Nelson Wolf, piano, voice
II. A Baroque Sampler
     Gwen Gould, organ
music of Bach and Buxtehude
III. Early Songs of America & Afar
       Keith Niver, organ
For more details, including BIOS,  CLICK HERE
Thanks for lending us your voice!
We had a great MESSIAH SING 2013!
Many thanks to the Friends of the First Presbyterian Church!

SING MESSIAH with us!
You can HANDEL it!
Gwen Gould, conductor
Dec 21, 2013 at 4 pm
To benefit The Friends of the First Presbyterian Church
4th Street & Warren, Hudson, NY
CLICK HERE for more info
Thanks to all of you who attended these events!
Special thanks to the fabulous singers who came out to sing Mozart in the middle of this blistering heat wave!  It was the best Sing ever!
I'm in the process of reinventing myself and will keep you posted…
REQUIEM in the TENT (July 15th)
SUMMER SING at PS21
Monday, July 15th at 7:30 pm
Wolfgang Amadeus Mozart's
Requiem and Ave verum
Gwen Gould, conductor


with soloists:
Shelly Ley, soprano
Nina Fine, mezzo-soprano
Stephen Hassmer, tenor
Steve Dahlin, bass

Tickets: $10/$8 members
For Tickets and information CLICK HERE

WHAT is a SING? – It's when YOU, the AUDIENCE, sing the monumental choruses of Mozart's Requiem and Ave verum, bolstered by a quartet of professional soloists. Bring your voice out of the shower and join with your neighbors and fellow choral singers in this joyous performance.
POEMS in the DINGLE (July 14th)

I will be reading some of my poems here…

The Edna St. Vincent Millay Society at Steepletop Directions
Sunday, July 14th at 3 pm
in the Dingle (one of Edna's garden rooms) Preceded by a musical offering by Licia Sky at 2:30
Featuring Poets from The Connecticut Poets Collective
and The Steepletop Poetry Workshop
Baron James Ashanti
Terri Klein
J. Peter Bergman
Karen Schoemer
Marianaela Medrano
Todd Johnson
Gwen Gould
Lori Desrosiers
This is a FREE event. Please bring your own chair or blanket. There will be a free reception tent and poetry for sale as well.
For PAST EVENTS of ClaverackLanding concert series, CLICK HERE