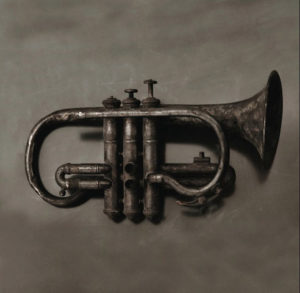 ClaverackLanding: great music in great spaces presented informal chamber concerts in diverse architectural venues in and around the historic city of Hudson, NY.
ClaverackLanding concerts featured the virtuoso musicians of the Columbia Festival Orchestra and highly acclaimed guest artists and ensembles.
The vision of Artistic Director Gwen Gould is to draw listeners into a sonic world that extends from the earliest ensemble music of the Renaissance to the far reaches of our contemporary musical imagination.
INAUGURAL SEASON 2010-2011
at CLUB HELSINKI HUDSON

---

TANGO meets Classical!
featuring CFO's Young Artist
Katie Hyun, violin
Saturday, October 2, 2010, at 8 pm
 Click Here for  PROGRAM
---

CALLIOPE: A Renaissance Band
Saturday, November 20, 2010, at 8 pm

…click here for PROGRAM
---
ANNUAL MESSIAH SING 
Saturday December 18, 2010, at 7:30 pm
at St. James, Chatham, NY
with instrumental ensemble of CFO members and Take a Seat in the Orchestra students
---

JOSHUA RIFKIN, piano
Sunday, January 23 at 4 pm
music of J.S. Bach & Scott Joplin…MORE
---
BARD at the LANDING:
The CHIMENG STRING QUARTET
Sunday, March 13 at 4 pm
Silver Medal winner of 2010 Fischoff Competition
…MORE
---

LJOVA and the KONTRABAND
Friday, April 1 at 8 pm
Eastern European, Gypsy, Latin, jazz-inspired classical forms
YouTube video and…MORE
---
TAPESTRY Vocal Ensemble
Sunday, May 1 at 4 pm
Pre-concert Conversation at 3:30 pm
with Sheila Silver, composer
Program includes "The White Rooster" a new opera/cantata by Sheila Silver, music of Hildegard von Bingen and …MORE
---
BARD at the LANDING
FOR OPENERS…
The Kalmia String Quartet
opening for the Tisziji MuñozQuartet
Sunday, May 15 at 7 pm
A classical transition from your everyday life to an evening of jazz – The Kalmia String Quartet, students from the Bard College Conservatory of Music performing The Garden of Forking Paths, A new string quartet by Joseph Summer
---
The EVANDER QUARTET
Saturday, June 4
at the Roeliff Jansen Community Library
in Hillsdale, NY
2 pm – Masterclass with seven area string students.  Members of the quartet will coach the students in a traditional masterclass format.
4:30 pm – Concert including Barber String Quartet Opus 11, Astor Piazzolla– 4 for Tango, and Mendelssohn String Quartet No. 6 in F minor, Opus 80
The Evander Quartet is made up of students from the Eastman School of Music.
---
FLUTE FORCE
Sunday, June 12, at 2 pm
"fearless foursome of female flautists"-"startling, riveting"
Click Here for Program information.
---
2011-2012 SEASON
---
SEASON OPENER and Benefit Event
Reinhold/Jolles Duo
Saturday, November 5, 2011, at 6 pm
at TK Home and Garden, 441 Warren Street, Hudson, NY
CLICK HERE for more information
---
Community Sing of Handel's Messiah
Saturday, December 17, 2011, at 7 pm
at St. James Church, Chatham, NY
(corner of Rtes 203 & 66)
More…
---

INTIMATE VOICES String Quartet
Saturday, March 3, 2012, at 6 pm
First Presbyterian Church (photo)
369 Warren Street, Hudson, NY
Music of Beethoven, Yanov-Yanovsky and Mendelssohn…PROGRAM and BIOS
Meet the performers at a Special Wine and Cheese Reception immediately following the concert at The Tin Ballroom at Vince Mulford's – 419 Warren Street, Second Floor
Tickets $30.00 each (concert only)  $45.00 each (concert and reception)
---
"SONGS WITHOUT WORDS"
Paula Robison, flute, Frederic Hand, guitar
Saturday, March 31, 2012, at 5 pm
Christ Church Episcopal (photo)
431 Union Street, Hudson, NY
PROGRAM and BIOS
---
Elmar Oliveira, violin, Robert Koenig, piano
Saturday, May 12, 2012 at 5 pm
at The Hudson Armory (photo)
51 North 5th Street, Hudson, NY
PROGRAM
---
2012-13 SEASON

---
SEASON OPENER
The Amphion Quartet
photo credit: Sammie Scheer
CLICK HERE for TICKETS
Meet the Artist Post-concert Receptions included
OUR VENUES:
First Presbyterian Church, 369 Warren Street, Hudson, NY 12534
Club Helsinki Hudson, 405 Columbia Street, Hudson, NY 12534
October 13 at 7 pm – First Presbyterian –  The Amphion Quartet, winner of the Chamber Music Society of Lincoln Center's "CMS Two" residency beginning in 2013 (with Katie Hyun, violin, star of our "Tango" program in 2010). Wolf – Italian Serenade, Mendelssohn – Op. 44 No. 1, Gershwin – Lullaby, Janacek – Quartet No. 2, 'Intimate Letters'
---
November  17 at 6 pm – First Presbyterian – Bard at the Landing:"The Streets of Vienna" performed by Concordium, a Bard-based Harmonie wind ensemble coached by CFO oboist Stephen Hammer.
---
December 22 at 4 pm – First Presbyterian – Annual Messiah Sing – We invite you, our audience, to join in the singing of Handel's Messiah accompanied by the ClaverackLanding Ensemble and including student participants from our "Take a Seat" mentoring program with some surprise guest soloists.  MORE…
---
March 23 at 8 pm – Club Helsinki – Simone Dinnerstein, pianist, with Tift Merritt, singer/songwriter, present "Night" – a unique collaboration between two artists in which they unite classical, folk, and rock musical worlds, exploring common terrain and uncovering new musical landscapes.
---
April 13 at 6 pm – First Presbyterian – Bard at the Landing: "Einstein's Mozart: Two Geniuses" – Mozart string quartets with narration and poetry by CFO violinist Kate Light in celebration of Poetry Month. Einstein's Mozart is a full-evening work that was commissioned by the Colorado Chamber Players to commemorate the close convergence of the centenary of Einstein's "Miracle Year" (1905-2005) and Mozart's 250th birthday (1756-2006).
---
May 11 at 8 pm – Club Helsinki (NOTE CHANGE OF DATE and  LOCATION) – Arnold Steinhardt, violin, and Lincoln Mayorga, piano – "0 to 75 in Sixty Minutes!" – a musical celebration of their 75th birthdays, a life-long friendship, and musical journeys beginning in Hollywood and extending around the world.  What do the Guarneri Quartet violinist and Disney pianist have in common?  Join us and find out!
---
SPECIAL ADDED PERFORMANCE
June 8 at 6 pm – First Presbyterian – Beauty Intolerable(WORLD PREMIERE) – 15 Songs based on the poetry of Edna St. Vincent Millay – Music by Sheila Silver – A celebration of Millay's poetry through music.  The songs reflect Millay's passion and playfulness.  Infused with a hint of jazz, the songs are accessible and engaging. The performance of the complete Songbook will include a celebrity actor reading the poetry prior to the performance of the songs.  More…
---